PLEASE GIVE THIS PAGE TIME TO LOAD. BEST VIEWED WITH 800 X 600 RESOLUTION.



GOING TO THE DOGS?

NOTICE:
Absolutely NO animals were harmed
during the making of this page!



Please visit the rest of our web site!


|HOME |LADY FAIR |FROGGY |DUCKY |RECIPES |WAITING |COME FLY |NOT WHAT |FLIRTY BEAR|
|MY CAT |ODE TO MARK |DISCO BEAR |MISSING |CHICKEN FEED |FIDDLERS THREE |FULL ARMOUR|
|FREE GRAPHICS |HAPPY SPRING |HE IS RISEN |IT'S SPRING! |FEELIN' BLUE? |OUR WEDDING |ALIEN|
|HAPPY AUTUMN! |HAPPY HALLOWEEN! |THE SOLUTION |CHRISTMAS GRAPHICS |NO ROOM|
|ADVENT WREATH |CHRISTMAS 2000 |MORNING AFTER |HAPPY NEW YEAR! |I HAVE A DREAM|
|HAPPY VALENTINE'S |I LOVE YOU |GROWNUP'S LAMENT |ST. PATRICK'S DAY |WHO IS OSAMA?|
|FOR MY SUZI |THEY'RE COMING! |GOING TO THE DOGS? |MY WORLD|

Support freedom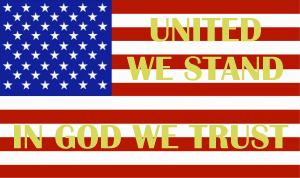 Please VOTE for our site every day!



Send us some e-mail!
Remember, we WON'T bite! HONEST!











Mark & Nancy's Going To The Dogs WAV Found At:
A Nearby Animal Shelter


All Graphics & Web Design
Can Be Blamed On:







© 2002 by Lemmondrops
Created on January 04, 2002
Last Updated: January 24, 2002